Alter-Shelter offers intensive training on interdisciplinary socio-spatial studies in an urban environment. Through a seven days residency program, participants are expected to produce creative responses towards daily phenomenons in informal urban settlement. This year's Alter-Shelter brings the theme Interstitial Occupation, which encourages participants to study the existence of cracks and gaps in between things and/or time. Where the local residents empower these interstices by giving new meaning and function to their use both for private and for public use.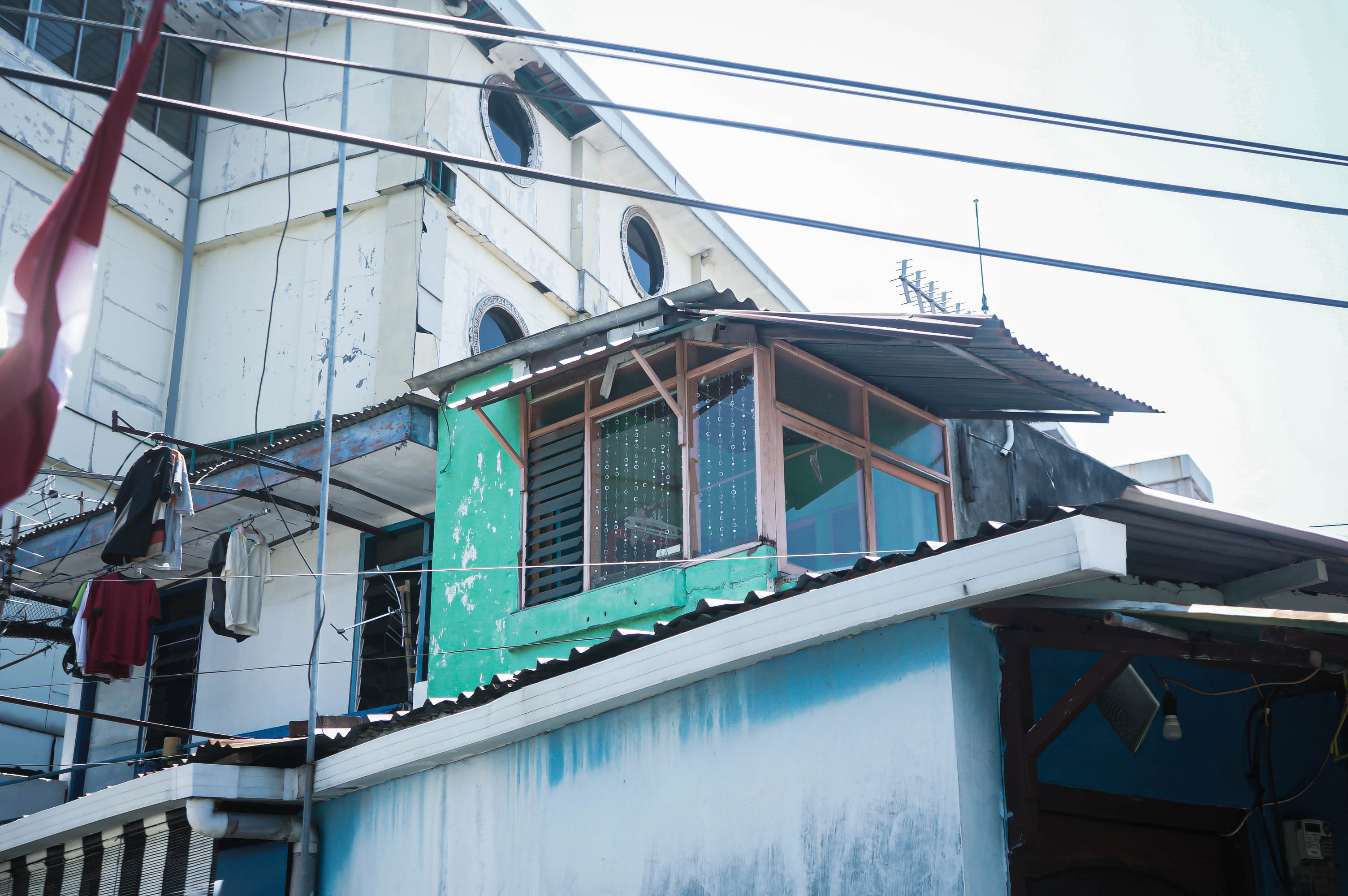 Tambak Bayan was chosen as the site for this year's residency. The kampung (informal urban settlement) is located next to Kalimas River in the center of Surabaya city. Tambak Bayan known to be one of the oldest villages that is still inhabited today. The area was originally occupied by Dutch residents and buildings, complete with their horse stables. The buildings then became a refuge for Chinese immigrants after the Dutch occupiers were forced to abandon the area under the influence of Japanese forces at the end of World War II. Over time, the Chinese refugees mingled with the local community for several generations. To date, there are 40 families who still live in Kampung Tambak Bayan Their homes are built organically around the Dutch buildings, and one of the building has been turned into an activity center for residents to carry out various activities, such as discussions, art performances and exhibitions. What used to be corridors surrounding the building has turned into a narrow alley and a common terrace for the homes.
In the midst of the dwelling, a conglomerate hotel owner claimed the ownership of Kampung Tambak Bayan area. Since 2000s, houses have been evicted and half of Tambak Bayan kampung has been levelled and turned into a hotel parking lot. Since then, the remaining of Tambak Bayan kampung have had to live under the threat of eviction by the hotel owner. Despite the circumstances, Tambak Bayan still manages to become a breeding ground for inter-cultural collaborations. Through the residency, participants have the opportunity to witness the resilience of the local residents towards the challenges they are facing.
During the residency, participants were exploring local myths, dreams, memories, and the daily habits of the locals. From the findings, participants produced alternative public media to spread the found values for wider audience. The local wisdom of kampung communities are often under-appreciated in governmental and/or academic discourses, despite the richness and neccesity addition in the search for solutions to existing urban crises. Participants produced performing art, installation, visual art that are also presented in interstices of Kampung Tambak Bayan. (Dosdo Noel Tobing)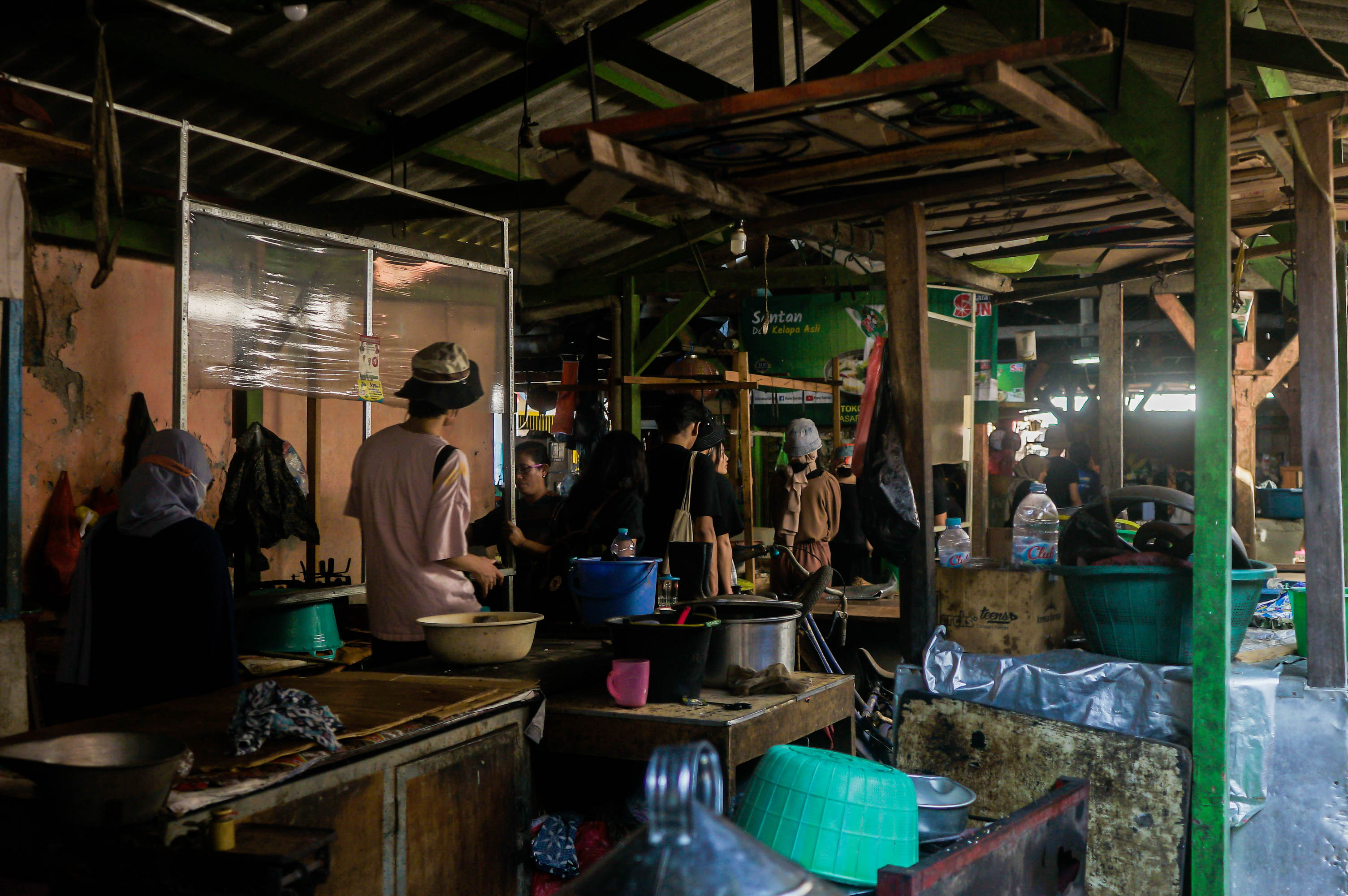 Site
Kampung Tambak Bayan,
Surabaya, Indonesia

Date & Duration
18-24 August 2022 (7 Days),
09.00 - 17.00
Mentors
Kenta Kishi
Professor, Graduate School of Transdisciplinary Arts, Akita University of Art
Co-director of OHS (Operations for Habitat Studies), Akita

Ayos Purwoaji
Art Curator, Surabaya

Raslene
Media Artist, Jakarta

Renal Rinoza
Urban Researcher, Jakarta

Bintang Putra
Co-director & Researcher at OHS (Operations for Habitat Studies), Surabaya

Schedule

Fieldwork destinations:
Pasar Pabean (Fish Market), Pasar Keputran (Traditional market), Kampung Kalimas Udik (Informal Settlements).
Alter-Shelter 6 is organized by: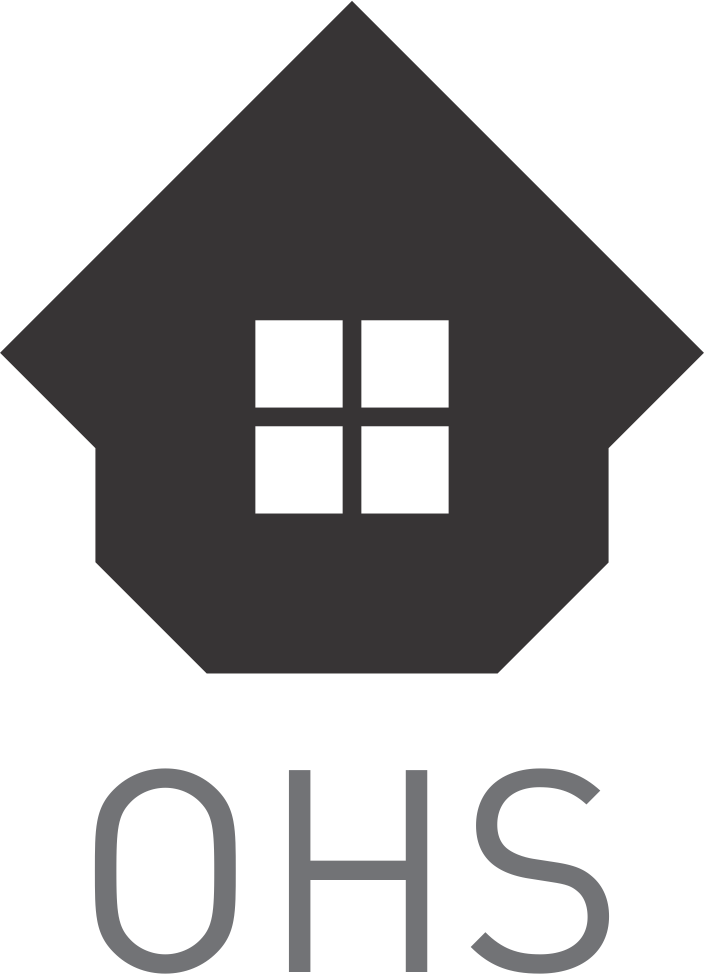 Supported by: